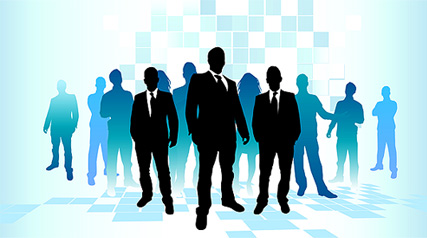 Unique Managed Services

At My Digital Partner we aim to make small businesses' internal and external communications more efficient, giving you a competitive advantage in the market place.
Applications
My Digital Partner manages the following type of email campaigns:
> Quick Announcements,
> Newsletters,
> Catalogue Emails
> Press Releases

Brief Email announcements can be used for a special offer, a popular new product or quick fire sale, focussing on a single call-to-action.

Newsletters will rather be used to improve customer relationships by providing your customers with relevant information, which ultimately should result in increased sales.
Reporting
The reporting tools are extremely powerful and allow you to see who of your subscribers clicked on the links within your e-mail. When you detect several clicks by the same person, but this person hasn't gone through the sales process, it is very useful to give this customer a courtesy call.
A phone call might take your customer's doubts away and close the sale.
Email Campaigns Overview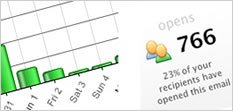 Every day, millions of businesses, from sole traders to multinationals, send email to their clients, subscribers, suppliers, and partners. Commercial email returned a whopping $43.62 for every dollar spent on it in 2009, according to the Direct Marketing Association's
Power of Direct economic-impact study
*.
With
email marketing
still providing
the highest return on investment
of any form of marketing, it is safe to say that email will be around for a long time to come.
In 2010, with the world still recovering from a global financial scare,
email is a lowcost, high-return medium
that appeals to businesses.
My Digital Partner can manage the following Email marketing tools for you:
Newsletters
Product or Catalog Emails
Announcements
Press Releases
We Manage Everything for You!
My Digital Partner manages everything for you:


Importing your Contacts (attention, terms of use apply as to anti-spam regulations)
Managing the Email lists
Design, layout and content creation (based on your brief)
Managing the Unsubscribes
Detailed Reporting

Prices starting from £65/campaign (£200 for the first campaign, includes setup and initial template design)



* You own the data! Even though My Digital Partner is offering this as a managed service, we are using online technology that allows us to immediately hand over the control of both the email and CRM platform. If you don't like what we do, which we doubt you will, we will hand you over the keys to your Email and CRM platform at once, AT NO EXTRA COST! This is our No Risk Policy.